Lion's Roar Newsletter: August 20, 2023
Welcome to the Lion's Roar!
August 20, 2023
"I can do all things through him who strengthens me." - Philippians 4:13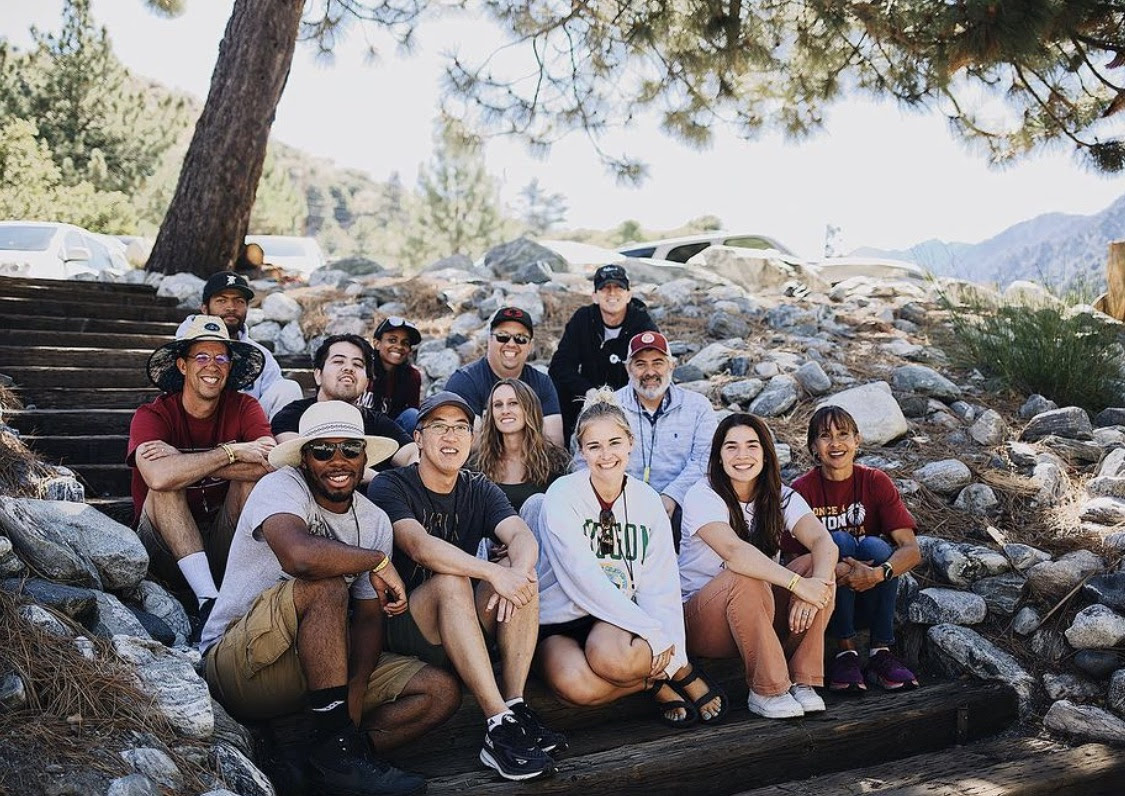 Rockin' the Retreat
Thank you to our dedicated faculty for planning, organizing, overseeing, sharing, teaching, leading, and mentoring our entire student body at the retreat! You're the best and you make Ambassador a school worth attending! What a great way to start off the new school year.
Official Schedules Available


Students, your official class schedule will be available outside the Main Office starting at 7:15am for pick up on Monday. Official schedules have locker numbers, official room numbers, & the most recent changes that might have been made prior to the start of school. Schedules will be available all week in the Main Office.

Schedule changes can still be made within the first few weeks of school. If you are in need of a schedule change or have any questions regarding your schedule, Mr. Silva, our Academic Dean is the one to ask. Schedule Change Request Forms can also be found in the Main Office.
Keeping Time
with the NEW Bell Schedule
School starts at 7:45am - Classes will eventually start promptly at 7:45, so please aim to arrive at school by 7:35 to 7:40am to make it to your first classes on time! Our main office student study area is open to students starting around 7:15am, and our front desk is open at 7:30am.
School ends at 3:00pm - Our Main Office closes at 4:30pm. SoCalROC is not on campus on Fridays. Please note that on Fridays the entire campus needs to be cleared out by 4:30pm in order for the campus gates to be locked & secured.
Friday late start is at 9:21am - Any students arriving before 9:00am will need to use the lunch area as the Main Office is reserved for our staff meetings.
Personalized Bell Schedules are available upon request. Please email Mrs. Chinn in the front office & she will get one to you within a day.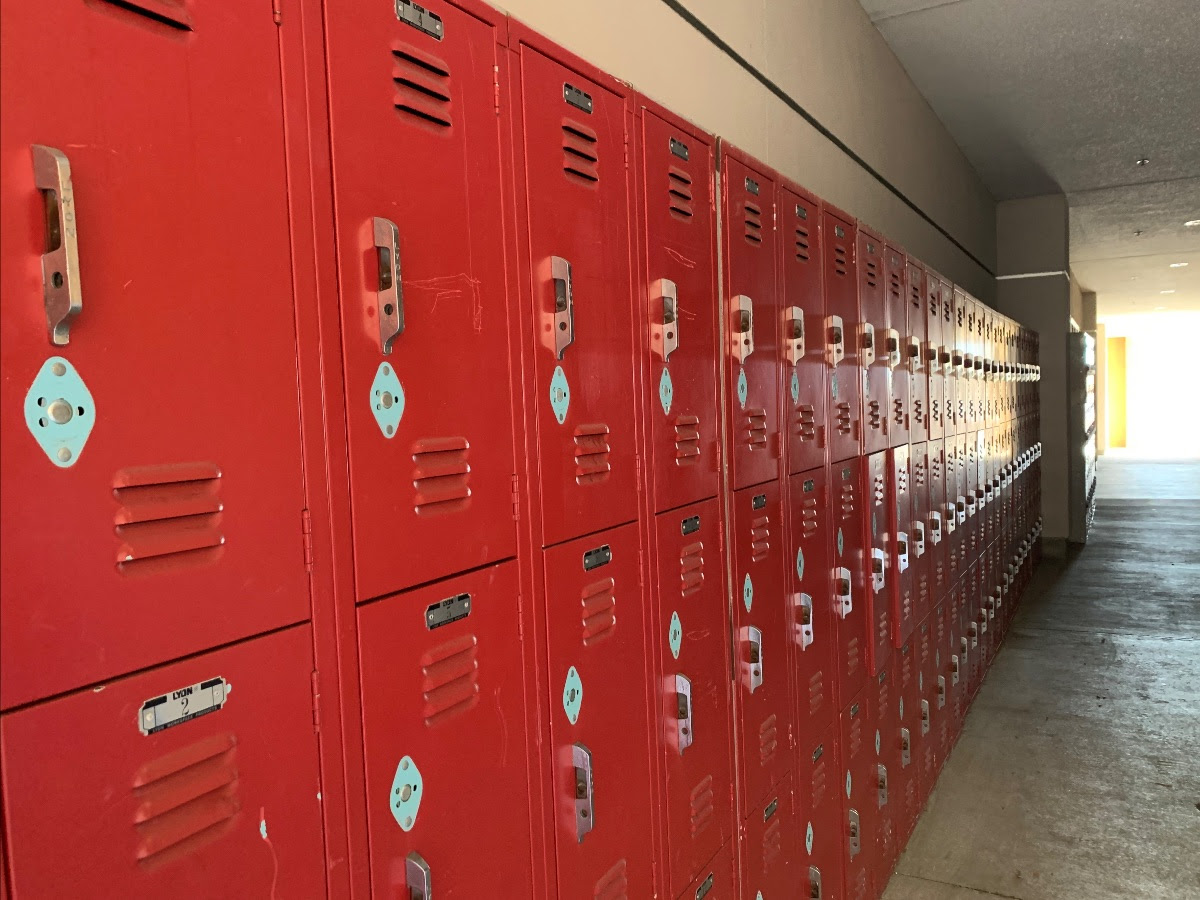 Locker Info


Every student will be receiving their locker number this week, printed on their official class schedule. Lockers are assigned by class & seniority with our upperclassmen (Seniors & Juniors) and 8th graders getting the more preferred lockers. Sorry Freshmen & 6th graders as you'll have to work your way up... literally! Some things to note about lockers:
Please purchase your own lock! Everything you store in an unlocked locker you store at your own risk. The school is not held accountable for anything that gets taken. Remember that we share a campus with SoCal ROC and not every person on campus is part of Ambassador.
Only use the locker that is assigned to you.
If you have any issues with your locker please see Mrs. Chinn in the Main Office.
Feel free to decorate your locker & make it your own. Lockers are reassigned every year however, so please do not use any adhesives that cannot be removed.
DO NOT store food in your locker overnight. The school has a terrible ant problem and they would love to feast on your leftovers!
Driving On Campus
New Lane Open

Morning Drop-Off
Below is the map for morning drop-off. Cars are now allowed to drive through the center street that goes in front of Building A and between buildings B & C to drop off in front of the lunch area. Please drive carefully and watch for pedestrians!

Student Parking Permits
Students driving to school, please park in the Student Parking lot. You will need to apply for a parking permit this week. Permit applications can be found in the Main Office at the front desk. Just ask Mrs. Chinn.

Guests on Campus
If you need to park & come into our Main Office, you are allowed to park in the Guest Parking area. If you plan on visiting other areas of campus other than the Main Office, you will need to sign in at the front desk & obtain a guest pass.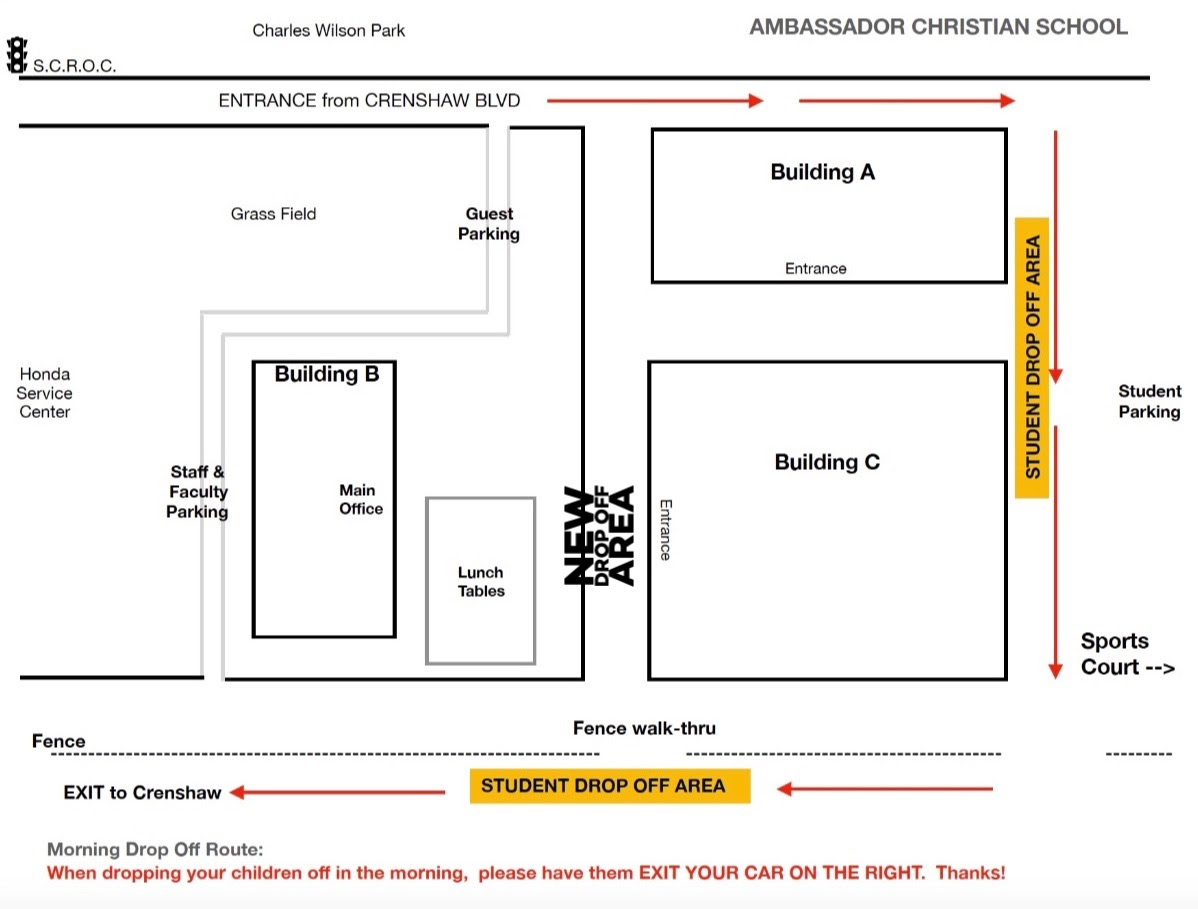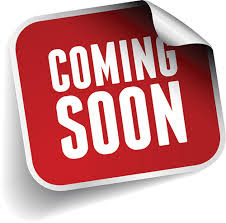 A special PTO edition of the Lion's Roar will be coming to you soon! Get the answers to some of your questions, like...
How do I pay my $200 PTO donation?
When will Moms in Prayer & Dads in Prayer begin?
Who won the chili cook-off and the pie bake-off at the picnic?
What are the names of the people on the PTO Board?
And more!!
Remind Text Messaging

Ambassador uses the Remind App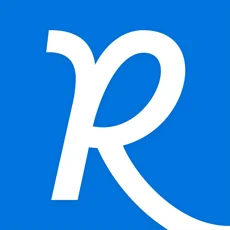 to send notices & updates about important Ambassador school information. It is used mostly for emergencies, last minute schedule changes, notifications, and reminders to inform our ACS community as soon as possible. It is NOT used as a chat group or forum, and is a one-way communication from ACS to you!


If you would like to join, please see the links below.
Handbook Update for the New School Year


Welcome to the newest version of our Parent/Student Handbook! There have been some substantial updates & additions made this year so please take some time to look it over.

At the end of the handbook is a Parent-Student Agreement Form that needs to be signed & returned by September 1st to your student's English teacher.

*The signed agreement form is a requirement for your student to return in order to receive their student ID card when it arrives later in the Fall.
3 Ways to Pay

Here are the 3 different ways that you can pay your tuition:
Direct Deposit: NO EXTRA FEES. To set your billing information, log on to your Curacubby account at ambassadorhigh.curacubby.com, then in the upper right corner where it says "Welcome" there's a drop down menu where you can enter your bank information.
Credit Card: Card Handling FEES WILL BE APPLIED.
Cash or Check: Accepted anytime at the school's Front Office.
If you have any questions about your tuition payments, please email Stephanie Chinn or call the main office at (310)356-0950.
Ambassador Thrift Store
Available in our school's Main Office are
used uniform tops & bottoms
, sold at about
60% off
or more from the original price of the items. What's in stock depends on what has been donated and is sold on a first come first served basis.
We are always looking for more donations, so if your child has outgrown any of his or her uniforms, please drop them off in our Main Office! Feel free to talk with
Mrs. Chinn
about exchanges as well.
ACS Uniforms
Norman's Has What You Need
Visit the store at
371 W. 6th St. in San Pedro**Please see our updated ACS Uniform Guide below!**
Wait For It...Our First FFF
A fan favorite is coming soon!
Mark the date:
September 8th
Sign-ups will begin the week of 9/4
$10 cash preferred
Counseling Corner
If you have any academic counseling questions, please reach out to
Ms. Hicks (now Mrs. Croak!)
THIS WEEK:
August 21
First Day of Academic School Year
TO PUT ON YOUR CALENDAR:
September 1
Student

Club Fair*
September 4
Labor Day Holiday
September 12
Back to School Night*
September 27
School Picture Day*
October 2 - 6
MS Science Camp
October 5
UCLA
Blood Drive*
October 13
PSAT Testing Day*
October 20
End of First Quarter*
November 10
Veterans Day Holiday
November 22 - 24
Thanksgiving Holidays
December 18 - January 2
Christmas Break
*
Denotes an addition or a change to the school calendar